If losing one's child isn't the worst emotional pain a person can suffer, it's at least near the top of the list. I wouldn't wish this on anybody.
I'd like to point out that the religion of BLM did nothing to save the life of black teenager Isaiah Davis. The tenets of the religion of BLM were actually instrumental in his untimely death. From The Sun Times:
Faheem Norwood, 34, was arrested Dec. 31 and charged with first-degree murder in Davis' death, according to Cook County prosecutors and Harvey police. He appeared in court Jan. 1 and was ordered held without bail…

According to prosecutors, Norwood shot Davis on Oct. 28 and then tried to cover up the murder by setting the teen's body on fire. They were in a home in Burnham when Norwood pointed a gun at Davis and asked, "Would you take one for your boys" before pulling the trigger…

At the time, Norwood was on parole for a charge related to the Oct. 24, 2010 robbery and murders of Donysha Stovall, 28, Shaquill Davis, 16, Clarisma Torry, 10, and the attempted murder of a 4-year-old, police said.

He was found not guilty of murder, but was imprisoned on other related charges.

Bell said Norwood should have never been allowed to walk out of prison, given his criminal history. "He should have never been able to walk the streets ever, after all of that," Bell said. "My son would still be alive."
The victim:
The suspect: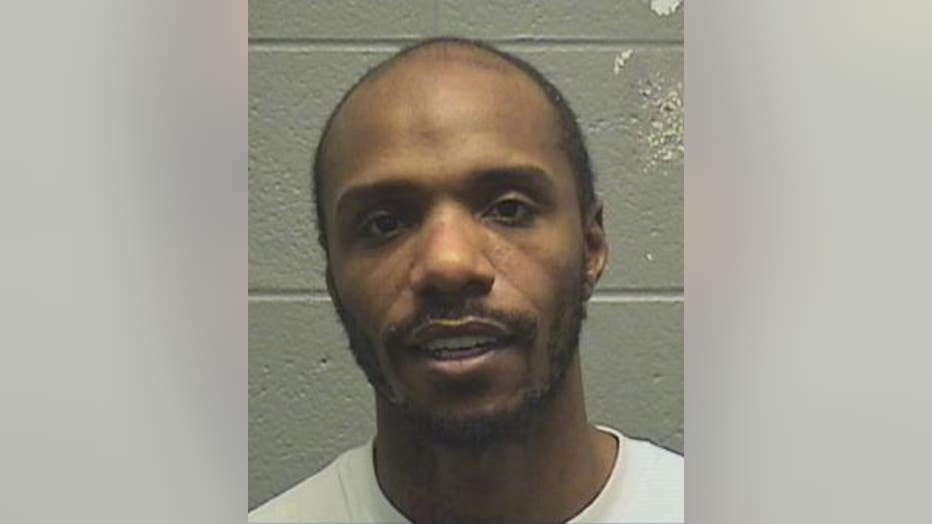 The mother, Leslie Bell, conducted her own investigation, which ultimately led to the arrest of her son's (alleged) murderer. If she's reading this, I extend to her my sincerest condolences, and my admiration for her work in bringing her son's killer (hopefully) to justice.
We don't know Ms. Bell's politics, and it would be presumptuous to guess. If she's in the habit of voting Democrat, then I would urge her to rethink this; this is a perfect example of how Democrat/BLM policies hurt blacks.
Grief can be converted into courage and strength. Ms. Bell, if you're reading this, use this courage and strength to advocate for law and order in our large cities, especially among your own people. Get politically involved and inspire people to work for change – not "Obama change," but REAL change. Only then can there be real hope.