We're told that CRT is merely an academic theory, and yet (as we've seen) it's the basis for much of the "diversity training" in Corporate America. It guides public policy and what our kids are taught in school. It permeates television programs, and the utterings of much of the political class.
It also trickles down to the homeless and mentally ill. The result? An epidemic of women lost to "random" attacks:
Brianna Kupfer, 24
From The Daily Mail:
A UCLA grad student was stabbed to death in a random attack in the middle of the afternoon last week while she was working in a luxury furniture store in Los Angeles.

Brianna Kupfer, 24, was alone in the Croft House store on La Brea Avenue in LA's upscale Fairfax neighborhood when a man walked in around 1:50 p.m. and knifed her.

The architectural design student from Pacific Palisades was discovered 20 minutes later by another customer.   

By the time police arrived at the scene, she was already dead.

Police said the male suspect is believed to be homeless and fled through the back door before calming walking down an alley, adding that he did not know the victim and that there is no known motive at this time…

The LAPD said in a statement: 'The suspect is described as a male Black, unknown age, tall, thin, wearing a dark hoodie, sunglasses, a white N-95 mask, dark skinny jeans, dark shoes and carrying a dark back pack.
The suspect is homeless, and considering that this crime occurred in California, he'll get less than 10 years in prison and then probation.
Of course it's open season on Asians as well, which is why a homeless black man in New York chose to push an Asian woman in front of a train, killing her. A CNN headline reads:
… but makes no mention that the perpetrator is black. It does point out that he's homeless, and that we need to do more to help the homeless. Millions of CNN readers now assume that the culprit is a white man; they won't read alternative news accounts, because they're "unreliable."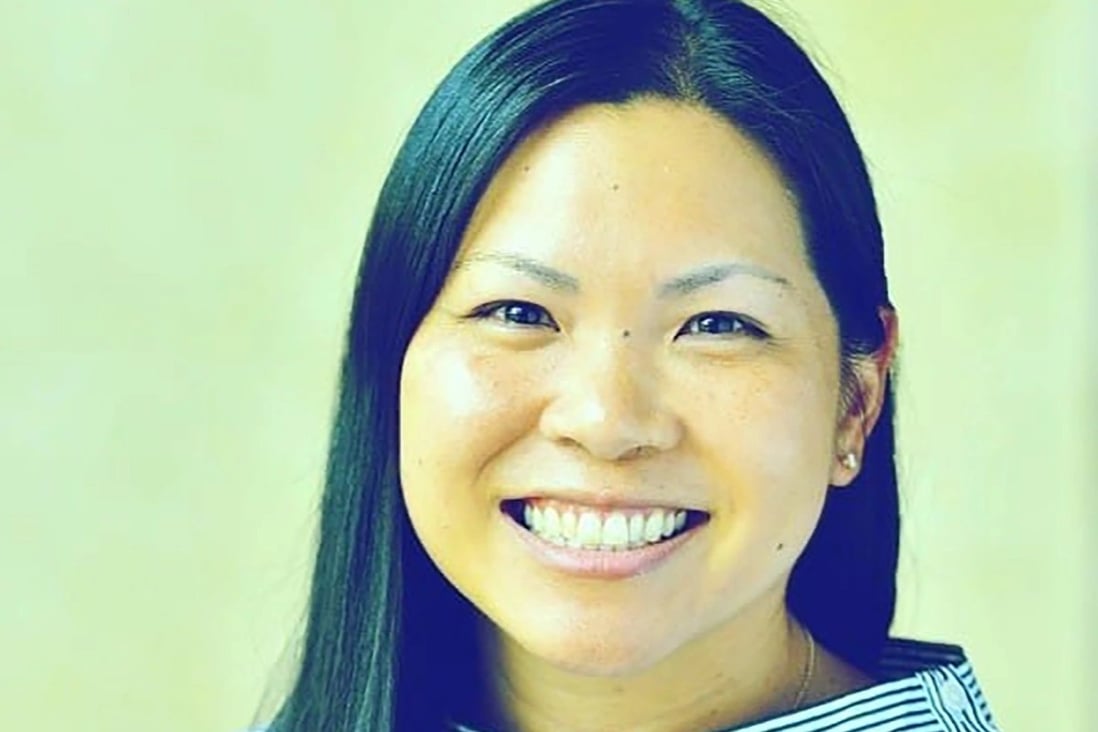 Michelle Alyssa Go, 40
In another recent case, the role of CRT is more obvious. From the NYDaily News:
Suspect arrested in fatal shooting of young Burger King cashier in East Harlem
Winston Glynn, 30, a former employee of the same East Harlem fast food joint he targeted, was arrested for the murder of Kristal Bayron-Nieves, 19, who tried to give the gunman what he wanted, but was killed anyway…

He then ordered the teenager to open another cash drawer, but she didn't have the key. She was crouched down by the money box trying to appease him when he killed her.

"Ms. Bayron-Nieves scrambles to open the drawer," Essig said. "She doesn't have the key. That's when he fires one shot, striking her and causing her death…"

Outside the 25th Precinct stationhouse, Glynn shouted obscenities at passersby and news photographers as detectives led him to a car to take him to court for his arrangement.

"Where's our reparations for 400 years of f-–king slavery!" Glynn yelled.
These three women, and many more, lost their lives lost their lives to the toxic alliance of black criminality and CRT. Remember this next time you see somebody claim that CRT is "just a college-level theory" or something to that effect.